12 of Christmas Treats 2021
I am so excited to team up with my friend Sue from ShopatBlu.com to share 12 of Christmas Treats!
Each day from December 7 thru 18, we will switch off and share a favorite treat recipe with you!
You can click on the image for the recipe.
Sue kicked things off December 7 with her recipe for Cranberry Orange Shortbread Cookies
December 8th I shared my fleur de sel honey caramel recipe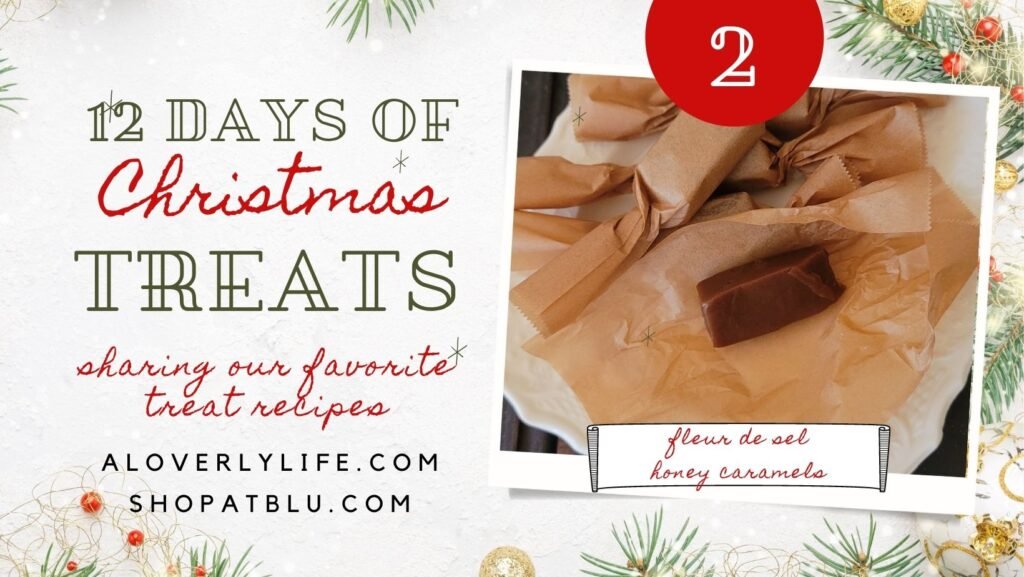 December 9, Sue shared her recipe for unexpected toffee cookies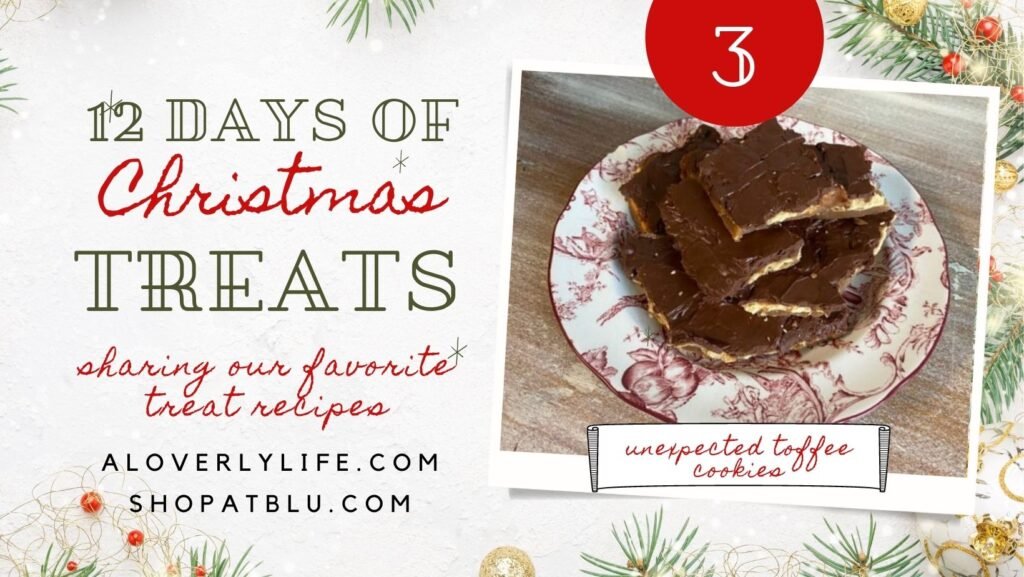 The recipe for December 10 is a light and airy peppermint meringue wreath
Cheers! Toast friends and loved ones with these fabulous cranberry orange martini's
Got ROLO's? if not, run out and get a bag, because these rolo pretzel turtles are so quick and easy to make for your next cookie exchange!
Salty & sweet, these caramel and chocolate covered pretzels are soooo good!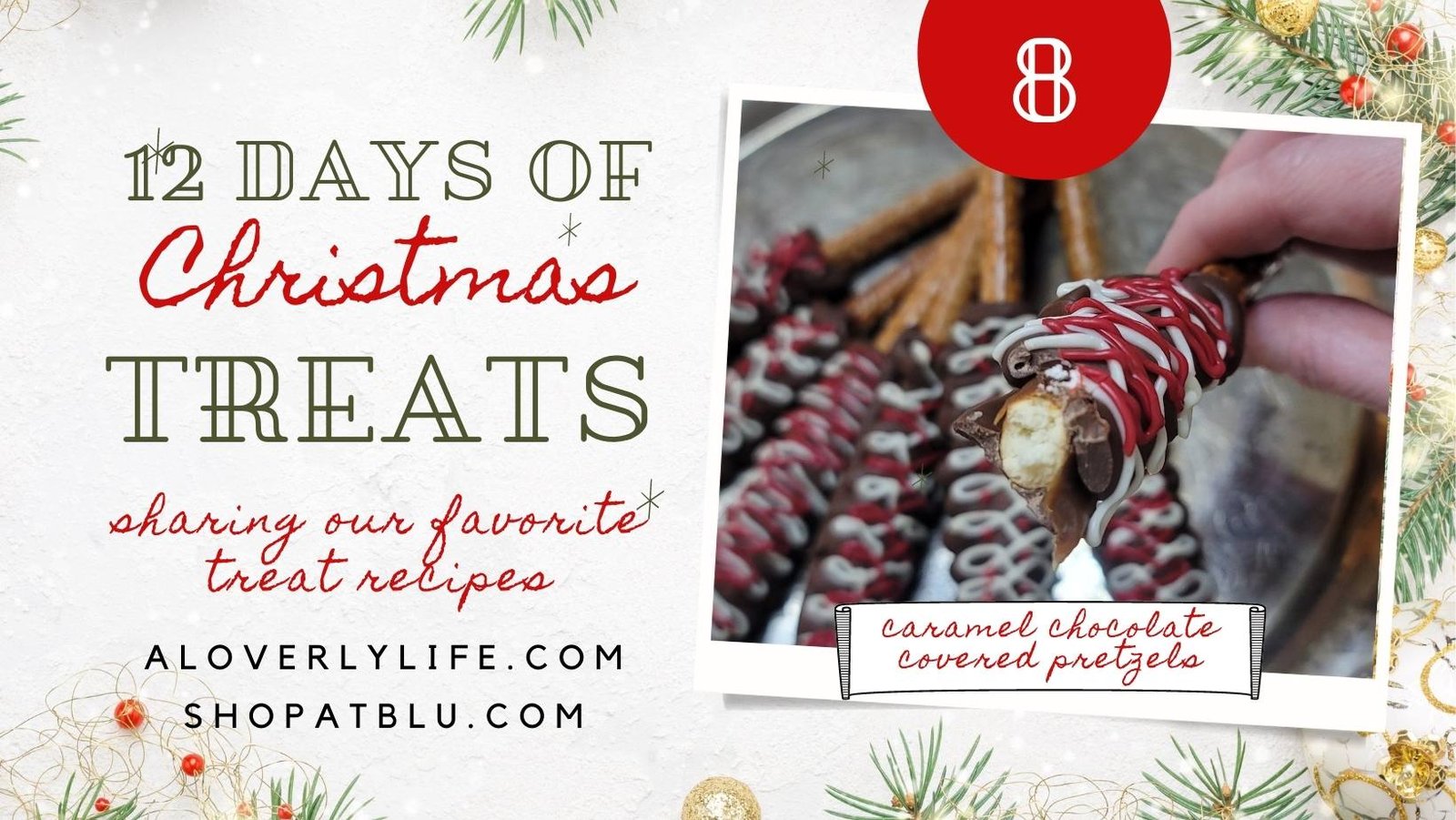 How about another drink recipe? because this Eggnog is divine
This baked brie is so delicious and oh so easy to make – I could eat the entire block all by myself!
Have you tried the BEST Sugar Cookie recipe that was handed down to Sue from her mom?
My chocolate chai tea cake recipe is always a hit – you can use leftover cake and chai tea for bite sized spiced cakes for nibbling.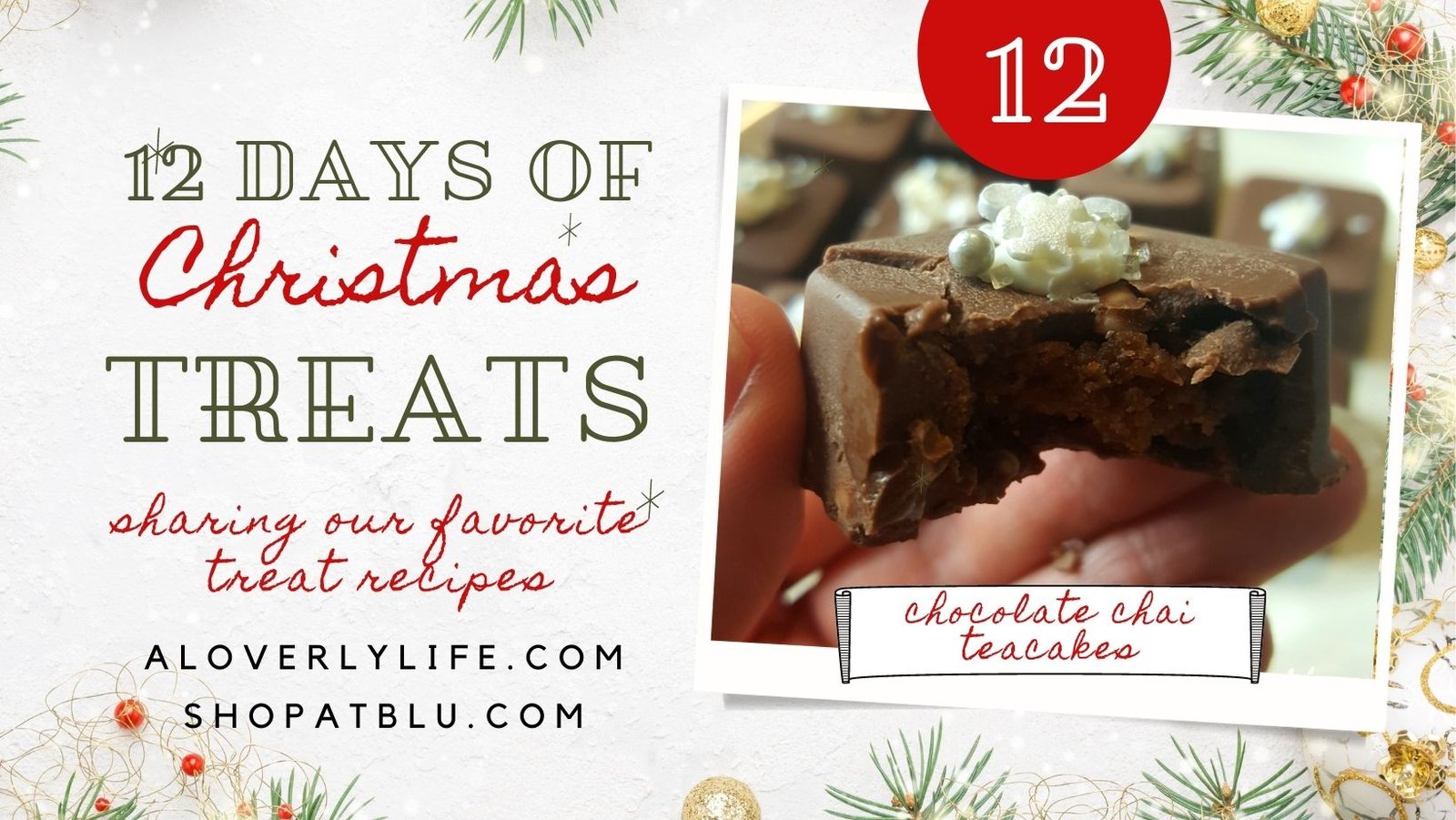 I hope you enjoyed the 12 Days of Christmas Treats.
Did you find a new favorite?
Do you have a favorite Christmas Treat that wasn't included in this list?
Tell me about it in the comments!
Wishing you the Happiest of Holidays to you and yours!
Thank you so much for sharing your holiday's with me.
a biento – Juliet